We're officially inside two weeks until tKOX aka "10 Day Forecast Freak Out Zone".  Don't be the jerk who sends out a tweet with a picture of a perfect forecast this Wednesday, only to jinx the entire weekend. However….
Mmmmm…. Interesting.
In other news, tKOX handicaps are finalized on Sunday, May 15th. If you haven't entered any new scores into FairwayFiles.com by Sunday night, too bad. I'll figure out final handicaps on Monday and post them here. So if you are trying to boost that handicap with a few last minute rounds, this weekend is your last chance. Maybe you should go check out Whistling Straits?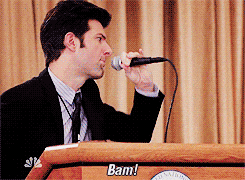 Unrelated to that light flex, Jeremy in true D.A.D.S. fashion took a dry run to Kendallville this weekend and said there's some construction in Indiana, so there might be some delays for the Chicago guys. Something to keep mind. Jeremy is the best dad!
Lastly, we've added a little bonus opportunity to spend and win (but mostly spend) some money while we're in Kendallville. On Saturday after the scramble, we're going to do a little bonus closest to the pin competition. The folks at Glendarin Hills are going to set up a temp tee box on the patio, from there we'll drunkenly hit balls to the 9th green. Glen even offered up some demo wedges, so we don't snap our shits in half when we hit 6 inches behind the ball into a slab of concrete. For $20, you get 2 shots, any additional shots are $10 each. Closest to the pin takes home 50% of the pot, the other half goes to the Glendarin Hills staff, since Danny, our big tipper, won't be there this year. Kendall will miss you, Danny.